NOëL LA NEIGE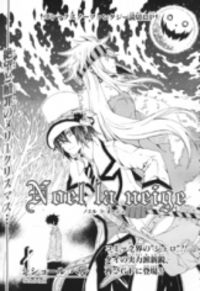 4.80

(15 votes)

ノエル ラ ネージュ; Christmas Snow; Noel la Neige; Snow Christmas
Fantasy, One Shot, Shounen
Completed
14670th

Noel Christonbel is Santa Claus no. 29. He and his reindeer, Rudolf (in human form) visit children on Christmas day and give them presents - whatever they ask for. However, what happens when one of the children they meet doesn't want anything... and instead feels he should die?
Advertisement
Read Noël la neige Online
Facebook Comments
MH Comments

()