MUNE GA NARU NO WA KIMI NO SEI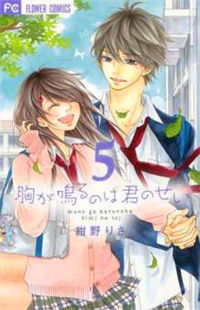 4.79

(573 votes)

胸が鳴るのは君のせい; Mune ga Naru no ha Kimi no Sei; Mune ga Naru noha Kimi no Sei; Mune ga Naru nowa Kimi no Sei; 迷路在名为你的世界; 心弦为君而鸣
Drama, Romance, School Life, Shoujo
Ongoing Mune ga Naru no wa Kimi no Sei 14 will coming next

652th

From Chibi Manga: We were sharing the same feelings but he didn't realize it at all. Even though, I love him. That's what I have always thought for these passed two years...
Advertisement
Read Mune ga Naru no wa Kimi no Sei Online
Facebook Comments
MH Comments

()