JORMUNGAND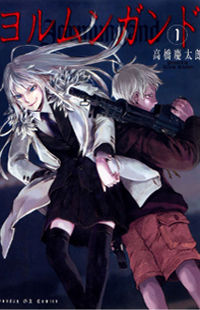 4.90

(236 votes)

ヨルムンガンド
Action, Adventure, Seinen
Ongoing Jormungand 51 will coming next

2029th

This manga revolves around an underground weapon seller and her accomplices. The story starts when they add a new member to her team, a quite young and strange boy who hates weapons. An intense action-packed series with bullets, knives, words, and blood flying everywhere!
Advertisement
Read Jormungand Online
Facebook Comments
MH Comments

()