HOOZUKI NO REITETSU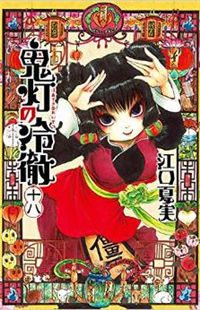 4.82

(133 votes)

鬼灯の冷徹; 鬼燈的冷徹; Cool-headed Hoozuki
Fantasy, Seinen, Slice Of Life, Supernatural
Ongoing Hoozuki no Reitetsu 23 will coming next

2718th

Nominated for the Taishô Manga Awards 2012. Hoozuki is a deputy of Yama, king of hell and judge of the afterlife and a super "S". This is a daily life of Hoozuki and his people.
Advertisement
Read Hoozuki no Reitetsu Online
Facebook Comments
MH Comments

()