HIESHOU DANSHI KOURYAKUHOU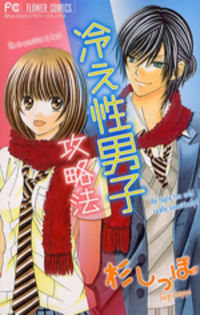 4.61

(98 votes)

冷え性男子攻略法; 畏冷男子攻略法; Hieshou Danshi Kouryakubou
Comedy, Romance, School Life, Shoujo, Slice Of Life
Completed
10742th

Asuza is having trouble with summer... indeed a HOT one! And Honjo (her boyfriend) IS REALLY HAPPY!! He wants to go to Okinawa, and She to hokkaido... Where will this lead?!
Advertisement
Read Hieshou Danshi Kouryakuhou Online
Facebook Comments
MH Comments

()