GOKURAKU DOUMEI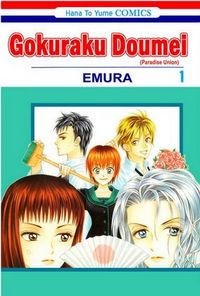 4.88

(52 votes)

極楽同盟; 극락동맹; Paradise Union
Comedy, Romance, School Life, Shoujo, Sports
Ongoing Gokuraku Doumei 11 will coming next

6331th

Homare doesn't succumb to her father's disappearance and her mother's illness and works hard to inherit the tumbledown inn with hot springs. What will happen to the firm rule of no love!?
Advertisement
Read Gokuraku Doumei Online
Facebook Comments
MH Comments

()