GENTEI KARESHI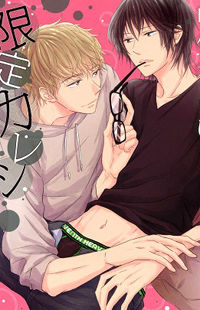 4.82

(49 votes)

限定カレシ; Limited Boyfriend
Shounen Ai
Ongoing Gentei Kareshi 3 will coming next

4669th

Daiki, a university student, fell in love at first sight with his beautiful, black-haired classmate, Mitsui. One day, when he went to a goukon, he sighted a person near the store who looked like Mitsui. After Daiki had followed that person, what he saw was—?!
Advertisement
Read Gentei Kareshi Online
Facebook Comments
MH Comments

()