GAKUEN SOUSEI NEKOTEN!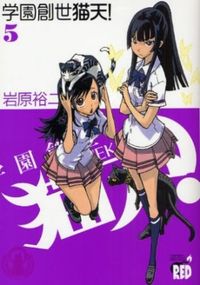 4.62

(39 votes)

学園創世猫天!; 猫天; Cat Paradise; Gakuen sôsei nekoten; Nekoten!
School Life, Shounen, Supernatural
Ongoing Gakuen Sousei Nekoten! 24 will coming next

3537th

Yumi enrolls at Matabi Academy for one reason: you can raise your cat there if you get permission. After the entrance Ceremony a monster suddenly appears, endangering her and her new friend. Given a mysterious power Yumi and her cat Kansuke strive into battle.
Advertisement
Read Gakuen Sousei Nekoten! Online
Facebook Comments
MH Comments

()