ANO KOTO BOKU NO IE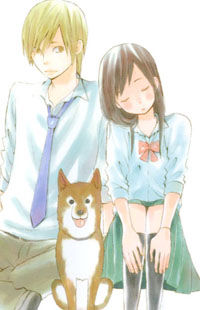 4.59

(59 votes)

あのこと ぼくのいえ; 愛情悄悄話; Ano-koto Boku-no-ie; Anoko to Boku no Ie; Dia dan Kediamanku[Malaysia]
Romance, School Life, Shoujo
Completed
9489th

A collection of oneshots stories. I am a dog and my name is Kai. I love a 2nd-year (♂), but I don't know what she thinks of me. Humans do not always say what they think. Only a few words could change the whole matter. If I could speak a word, I would confess my love to her.
Advertisement
Read Ano Koto Boku no Ie Online
Facebook Comments
MH Comments

()