ANFANG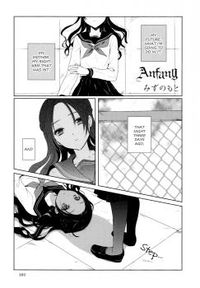 4.65

(52 votes)

None
Drama, One Shot, Psychological, Romance, Shoujo Ai, Supernatural
Ongoing Anfang 2 will coming next

3603th

Troubled by her abusive mother, Shiori is undecided about her future. The only thing she knows is that she wants to always be with her best friend Yukiko. That is, until she sees Yukiko do something unusual one night...
Advertisement
Read Anfang Online
Facebook Comments
MH Comments

()